How to Approve A Manual Order?
Updated 10 months ago
As part of your settings within the Quadra App you will have the option to set up manual approval for your orders. If you choose to do this you will need to go into the app each time you get an order and approve it manually so that the ordre information can be sent to the manufacturer for processing.
In this article we will be walking through the process to manually confirming an order.
First, if you would like to set up manually approved orders for your store please click here to learn where/how to do this.
Once an order comes into the app you will need to go to the Orders Page on the app to view the order. You can find the Orders page at the top right of your screen as shown in image A-1.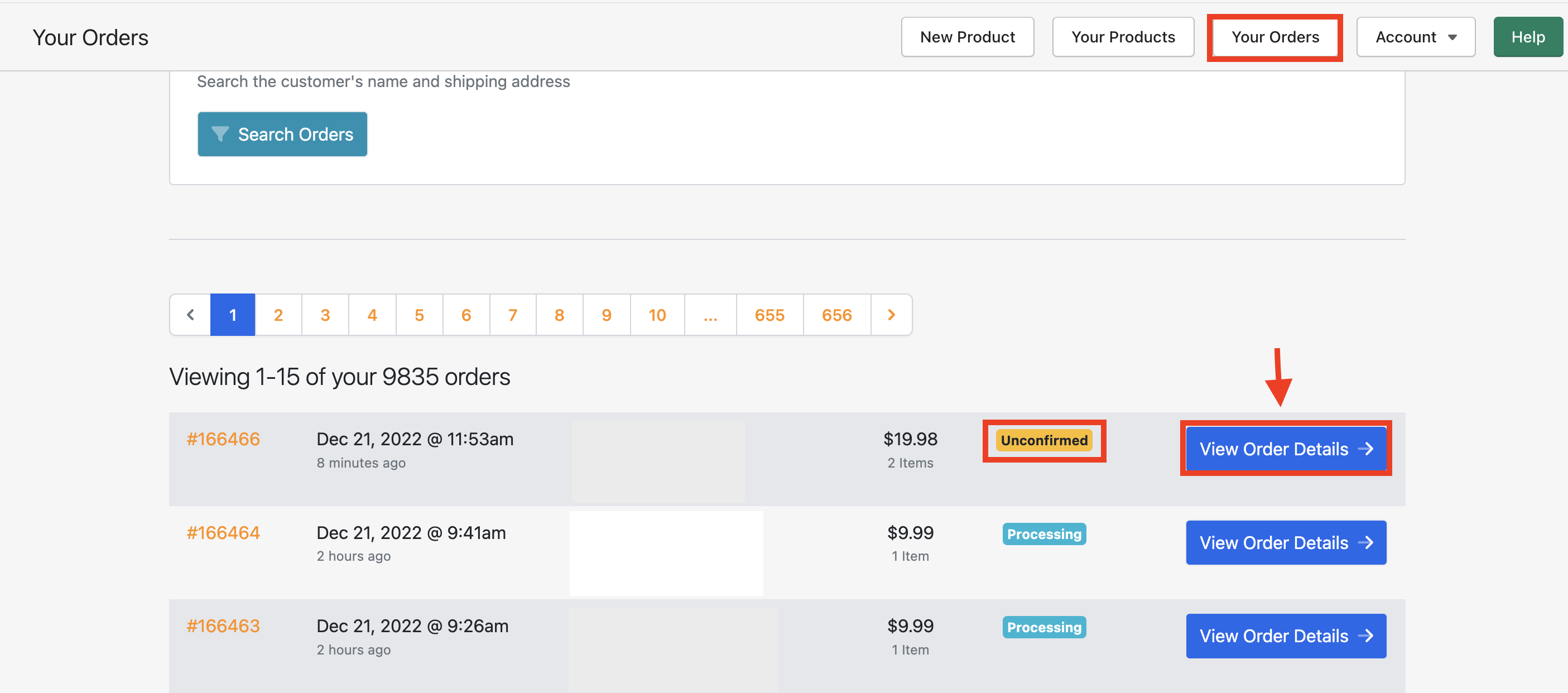 A-1
Any order that needs to be manually approved will be marked with the market status "Unconfirmed." As shown in image A-1 you will need to click on "View Order Details" to go to that order's page and confirm the order.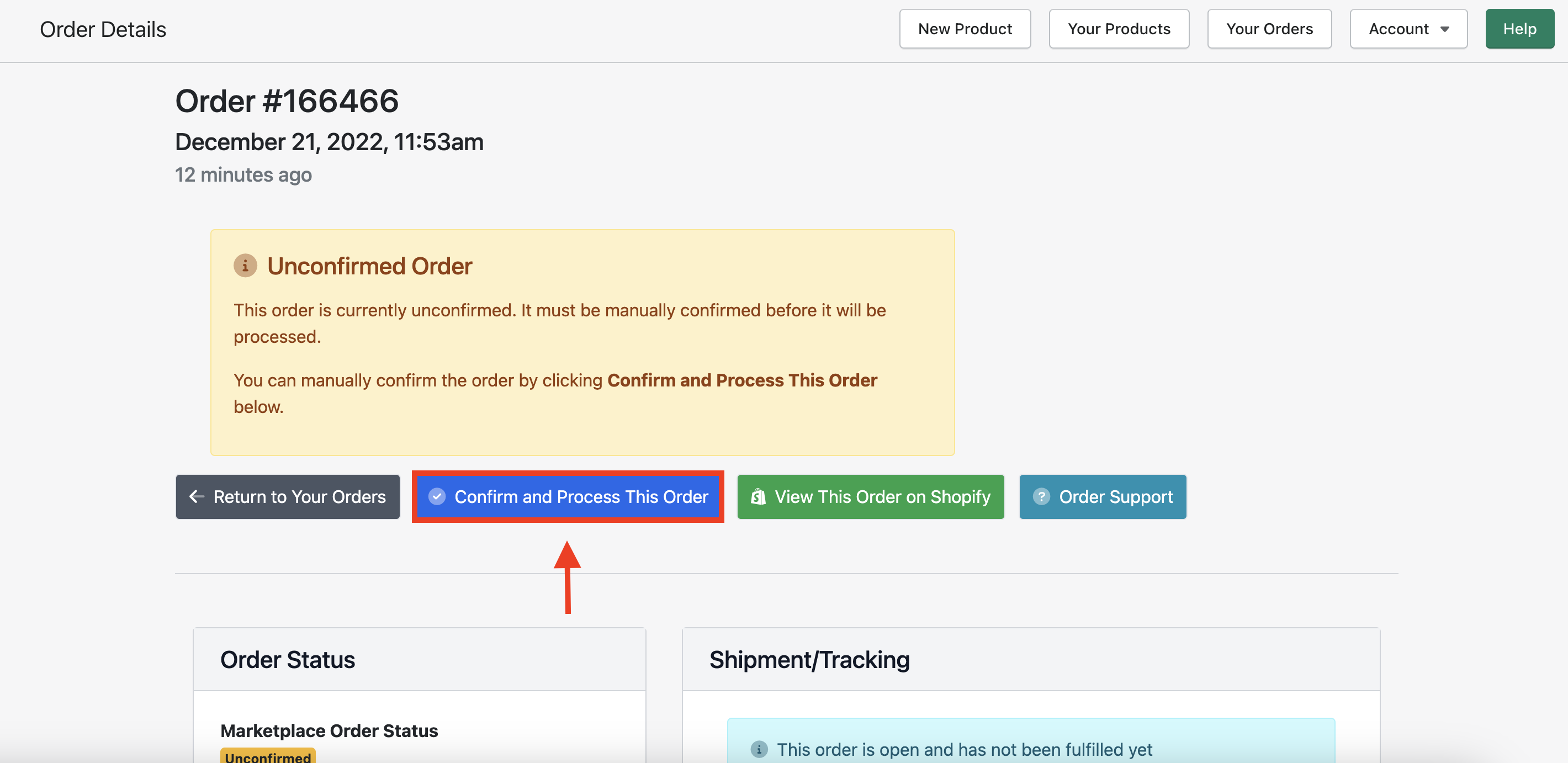 A-2
The yellow text box shown in image A-2 will appear with instructions about the unapproved order. In order to confirm you would like the order information to be sent to the manufacturer please select "Confirm and Process This Order."
Image A-3 shows what what state the order Status will be in.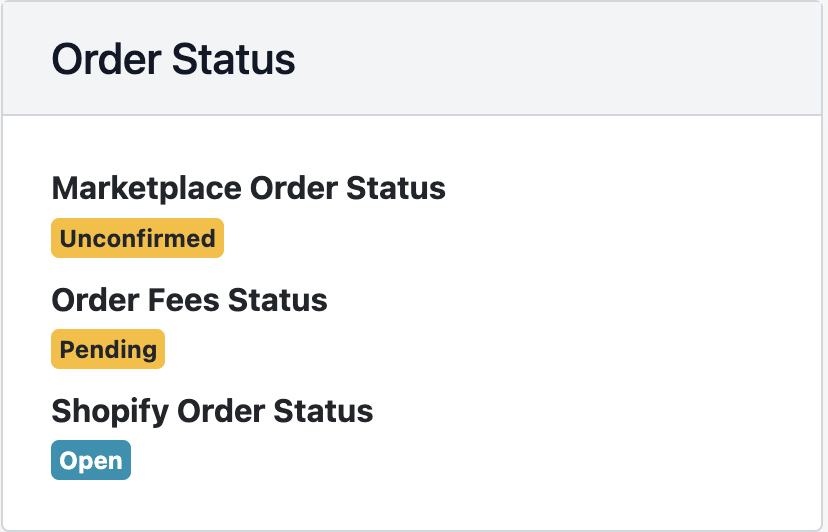 A-3
Once you have approved the order the order status will be updated as shown in image A-4.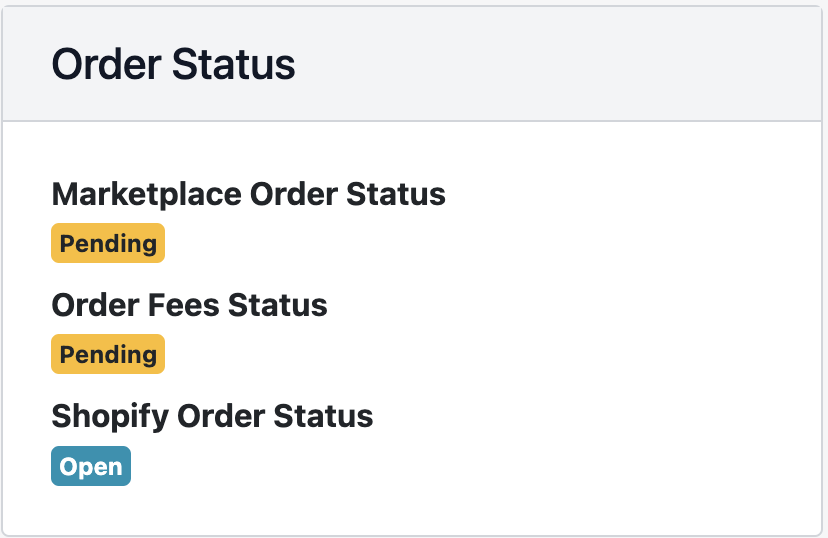 A-4
After the order has been approved the yellow disclaimer will be replaced with a blue disclaimer that will explain when you will be charged for the order, at which point the Order Fees Status will be changed to Processed. See image A-5 for a sample of what he blue disclaimer will look like.

A-5
*Note: We are working on updates that will change the Orders button at the top of the screen red whenever you have an order that needs manual approval. 
*Additional updates will be coming that will notify you via email of both orders requiring manual approval and order requiring a personalized design file.
Please check back regularly to see when these updates have taken effect.
---
Haven't created your Shopify store yet? Click Here to get your store set up now!
Not yet a Quadra Pro subscriber? We have a FREE masterclass that will teach you Print On Demand basics and a special offer included at the end. Click Here to sign up today!
Interested in a database of POD ready designs? We recommend using Creative Fabrica for thousands of designs, images, and fonts. All come with a sales license. Click Here to check them out!
Was this article helpful?