How To Connect Etsy To Your Shopify Store
Updated 10 months ago
If you would like to sell Quadra products on Etsy you are going to need to use a third party app that will integrate between Shopify and Etsy.
First go to apps.shopify.com. Here you will need to search for etsy or etsy integration.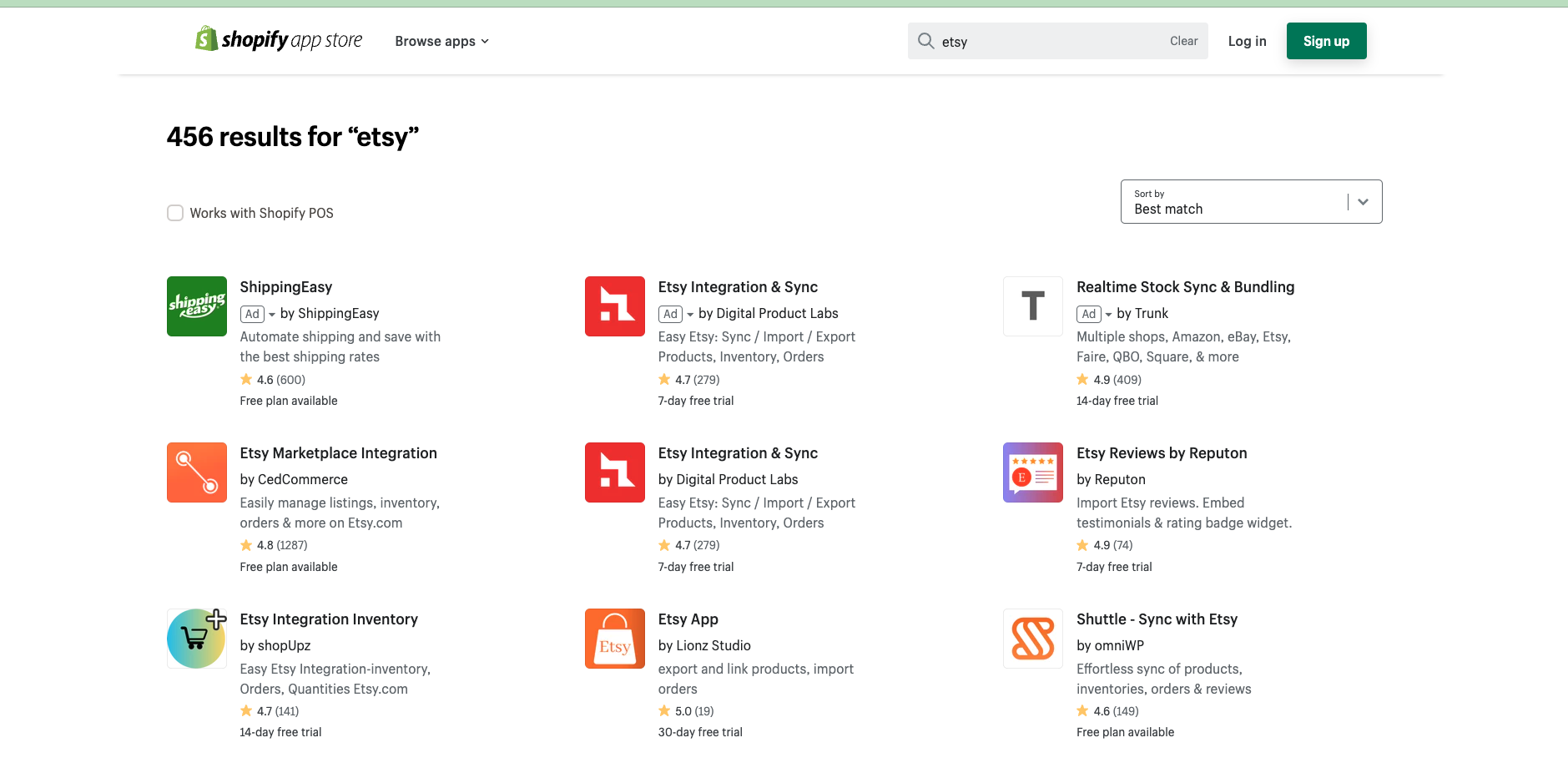 The above photo shows a list of different apps you can use to integrate between Shopify and Etsy. Some of our sellers have reported using "Etsy Integration & Sync" as well as "Shuttle - Sync with Etsy"
Once you have decided which app you would like to use, you can follow that apps specific instructions to set up the integration between your Etsy and Shopify stores.
Note: Because these apps are third party apps and not owned by Quadra, Quadra does not have support information regarding set up, operation, and problems with the apps. Quadra does not have any business partnerships with any of these apps and is not being paid to sponsor any apps mentioned above.
If you have a Quadra related order issue please open a Quadra Support ticket and we will be happy to help.
---
Haven't created your Shopify store yet? Click Here to get your store set up now!
Not yet a Quadra Pro subscriber? We have a FREE masterclass that will teach you Print On Demand basics and a special offer included at the end. Click Here to sign up today!
Interested in a database of POD ready designs? We recommend using Creative Fabrica for thousands of designs, images, and fonts. All come with a sales license. Click Here to check them out!
Was this article helpful?