How Do I Delete a Product from the Quadra App?
Updated a year ago
At this time there is no way to delete a product from the Quadra App. If you would like to remove a product from your store you must do it through Shopify. Deleting it from your store will not, however, remove the listing from the Quadra App. It will only delete the link between the product and your store.
If you are unsure how to remove a product from your Shopify store, below are some instructions on how to do so.
Start by going to the products section in your Shopify store by selecting "Products" in the upper left corner of the page.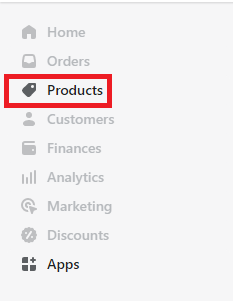 A-1
This will take you to a page where you can view every product you have launched on your Shopify store. To remove the product from your store, select the product.

A-2
Selecting the product will give you a banner that will allow you to "Edit products" or select a drop down menu titled "More actions". To delete the product select "More actions" then select "Delete". From this drop down menu you can also choose to change the status. You can archive, activate, or set the product as a draft, if you want to do that instead of deleting it.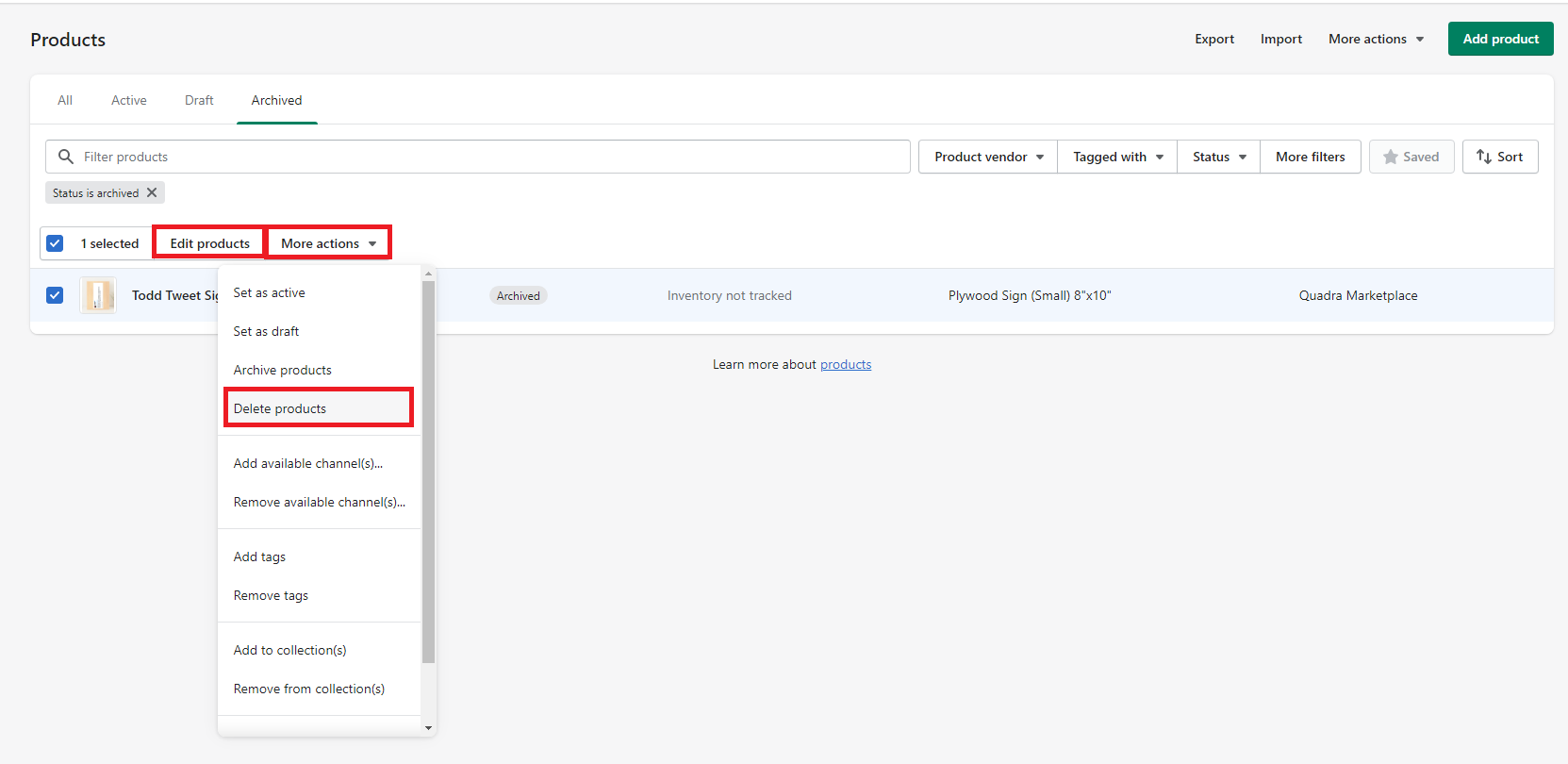 A-3
Selecting the "Delete" button will show you a popup. Select "Delete" and your product will be deleted from the Shopify Store.

For now your product cannot be deleted from the Quadra App. You will still be able to see the product in the Quadra App but it will no longer link you to the product listing on your Shopify store.
---
Haven't created your Shopify store yet? Click Here to get your store set up now!
Not yet a Quadra Pro subscriber? We have a FREE masterclass that will teach you Print On Demand basics and a special offer included at the end. Click Here to sign up today!
Interested in a database of POD ready designs? We recommend using Creative Fabrica for thousands of designs, images, and fonts. All come with a sales license. Click Here to check them out!
Was this article helpful?