Dye Sublimation and How it Works
Updated a year ago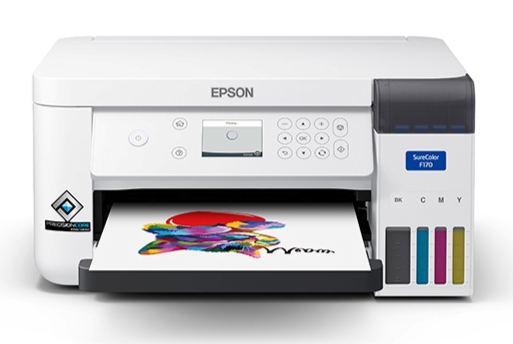 Image Credit: epson.com
Printing Categories used for Quadra Products
All the Products in the Quadra App's catalog have different styles of printing. If you would like to see what type of printing will be used on the product you would like to launch, first select the product from the product catalog. Selecting the product will bring you to the product details page. Located under the product name is the print type. Image A-1 shows an example.
All the printing is done automatically for you and there is no way to change print styles on each product, but if you would like to know more about the way your products will be printed we invite you to read our articles regarding the different printing processes. This article will cover dye sublimation.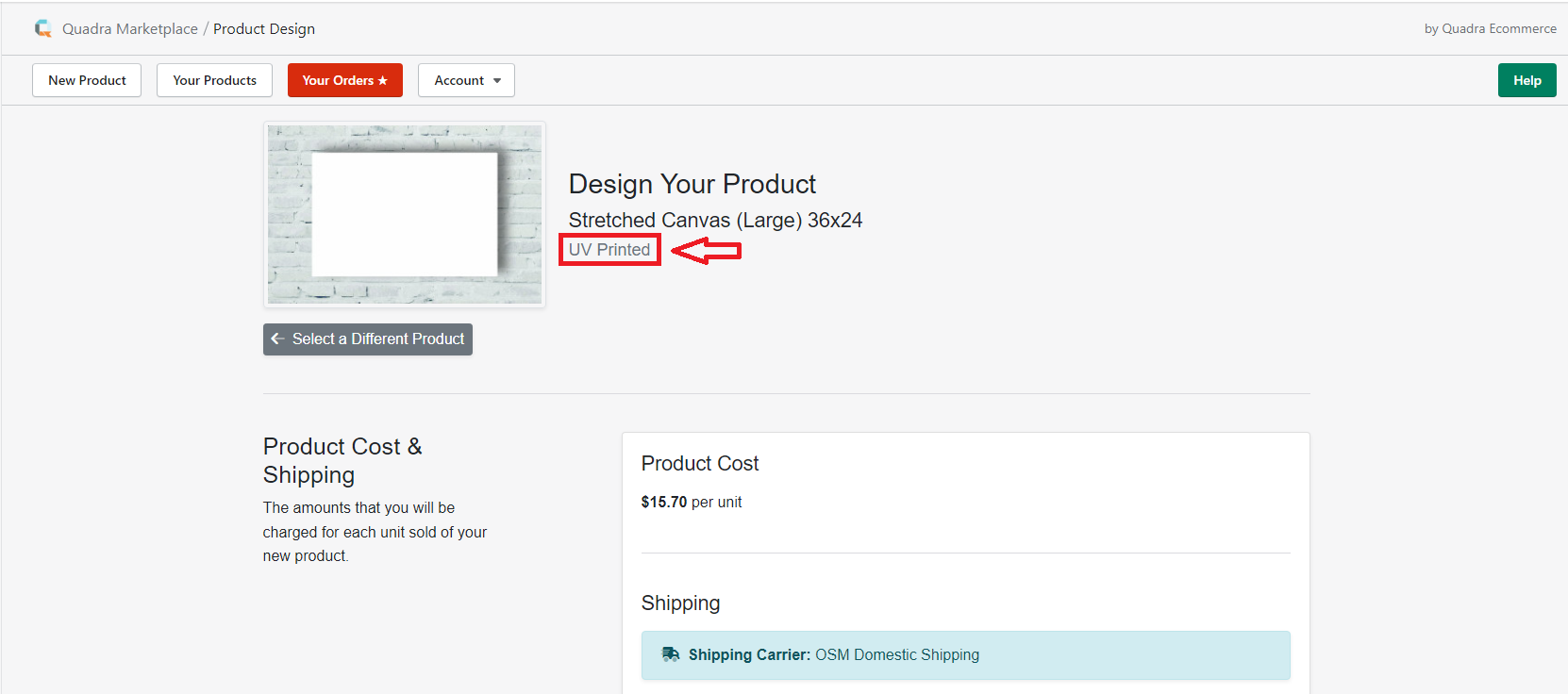 A-1
What is Dye Sublimation?
Dye sublimation is a manufacturing process in which a design is transferred from a piece of paper to a polyester material using a heat press. Dye sublimation is very similar to heat transfer printing as both processes use a heating press to transfer the design to a product. There are a few key differences. First, dye sublimation doesn't just transfer the image onto the material, it infuses the ink into the material. The special dye sublimation ink undergoes a chemical reaction when exposed to heat that changes it into a gaseous state. As a gas, the ink penetrates the material and infuses itself to it. Second, dye sublimation, due to the way in which it penetrates the material, can only be used on polyester materials, such as shirts. The other option is to use materials that have a polyester resin coating them, that is how dye sublimation can work on hard materials such as plastic.
Heat transfer printing differs from dye sublimation in the process of sticking the design on the material. Instead of changing the molecular structure of the ink, the ink sticks to the material as a second layer. Because the use of a polyester resin coating is not required there are more objects you can use heat transfer printing on.
Benefits of Dye Sublimation
While dye sublimation may not have as much material variability as heat transfer printing one of the key benefits of dye sublimation is the durability. For example, in a t-shirt, because the ink has been infused into the fabric, the design will last just as long as the fabric will, making it the perfect printing technique if durability is desired. Heat transfer printing only attaches the design to the material as a second layer. On a t-shirt the wear and tear of going through a washing machine will result in the design cracking after around 20-30 washes.
Image Credit: tedstahl.comHow does Dye Sublimation work?
If you are wanting to use dye sublimation on a fabric product, such as a t-shirt, then you need to make sure that the fabric is made of polyester, as the polyester is what the dye sublimation ink penetrates and fuses with. It is possible to use fabrics that have a cotton polyester blend, but the less polyester in the fabric the more faded the design is going to appear. Fabric is not, however, a requirement for dye sublimation. For example, you can put  a dye sublimated design on mugs, heat resistant plastic, and certain medals. If the material is not made from polyester then it must have a polyester resin coating on it.
In addition to specific materials there is special dye sublimation paper and ink that is used in the printing process. There are specific printers used for dye sublimation but most of them look just like your typical inkjet printer. In fact, some inkjet printers are compatible with the dye sublimation ink cartridges. It is important to note that once an inkjet printer has been used for dye sublimation it cannot be switched back to the inkjet cartridges. The design is printed onto the dye sublimation paper and then is taken and placed against the product with a sheet of wax paper on top for protection. It is then loaded into the heat press. After being removed from the heat press the process is complete.
What can you use Dye Sublimation on?
You can use dye sublimation on fabrics made with polyester as well as a lot of other materials, given they have a polyester resin coating on them. When working with fabric it is important to know that dye sublimation will only work on white fabrics. If you are looking to put a design on dark colored fabric than you'll want to use heat transfer printing instead.
Dye sublimation also works on hard materials provided they have a polyester resin coating on them. Examples of such items include, key chains, key cards, snow boards, phone cases, footballs, mugs, and metal plates.
---
If you would like to see how dye sublimation works in action check out these videos!
This video shows the process of printing a large design and using dye sublimation to transfer the design onto an outdoor canvas sign.
Video Credit: Expand A Sign
This video shows how small scale dye sublimation works with key cards.
Video Credit: MrTroutDT
---
Haven't created your Shopify store yet? Click Here to get your store set up now!
Not yet a Quadra Pro subscriber? We have a FREE masterclass that will teach you Print On Demand basics and a special offer included at the end. Click Here to sign up today!
Interested in a database of POD ready designs? We recommend using Creative Fabrica for thousands of designs, images, and fonts. All come with a sales license. Click Here to check them out!
Was this article helpful?